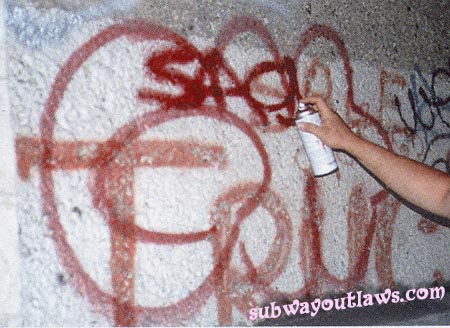 SACH over GHOST, on the Long Island Expressway (RTW vs. RIS).

COMET and BLADE invented the blockbuster lettering, which covered everyone in view, and helped them standout from the rest.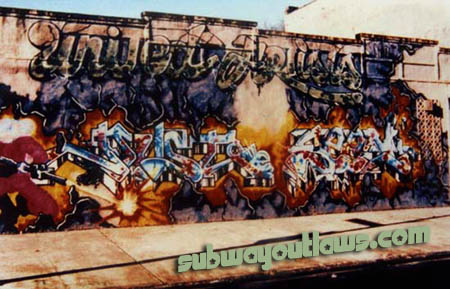 SEEN and DUSTER wall, for the movie "STYLE WARS", in 1982 (Before).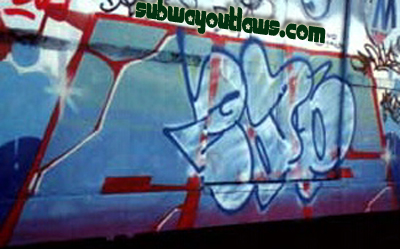 CAP MPC on the attack!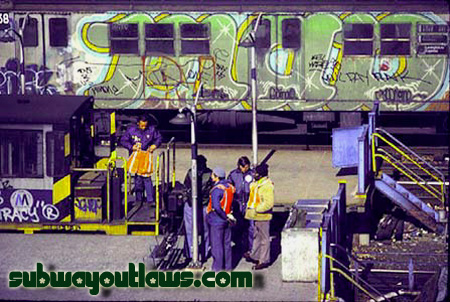 SHY 147, KEL and MIN over MAD, done by SEEN (in 1982, Note: an early PJAY throw-up in red paint).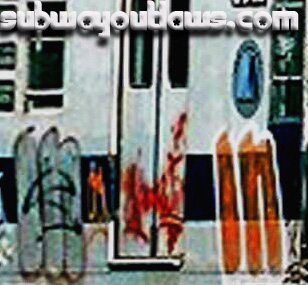 IN a.k.a. KILL 3, crossed out on a number 4 train (in 1975).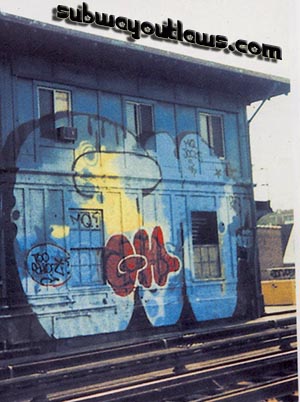 GHOST a.k.a. GH returns to take over his spot from MQUE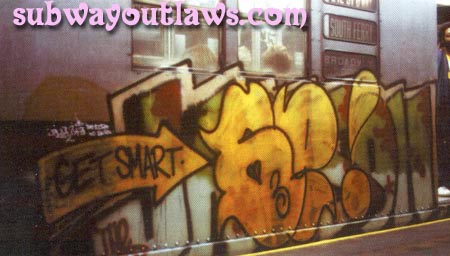 HAZE a.k.a. SE 3 over JAYSON a.k.a. TERROR 161 (RTW vs. MPC)
The two groups were at each other for years on the IRT's. HAZE had a very classy throw-up style, and many felt HAZE and BABY 168 a.k.a. BY 168, had the best throw-up ever.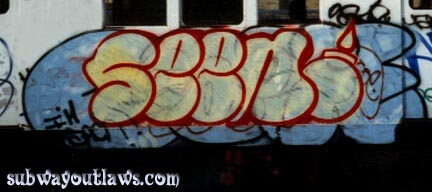 SEEN over COMET's offender on the number 6 train (The Bronx 1986).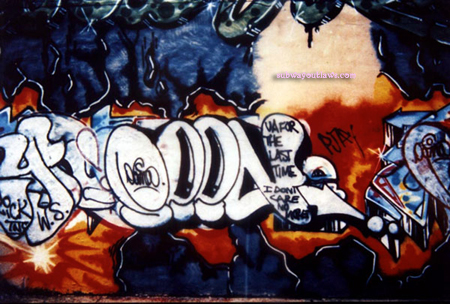 SEEN went over his offenders and reclaimed his wall (After).
PJAY over 6 PACK a.k.a. GHOST (LL train, in 1988).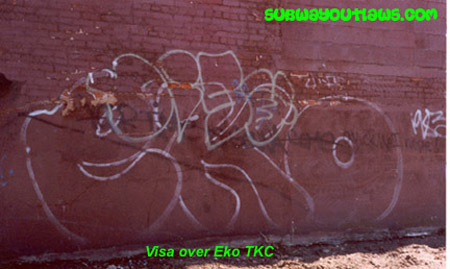 VISA over EKO TKC (1983).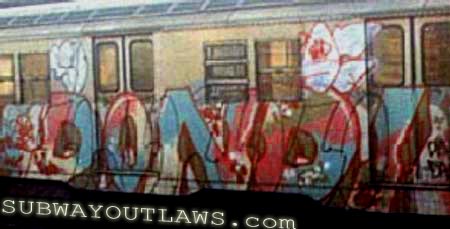 LO outline throw-up, over DONDI, CIA (in 1979).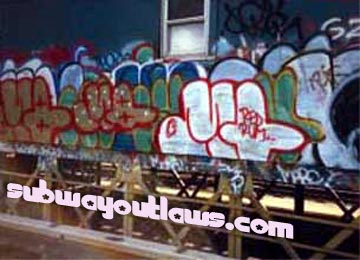 MQ over GHOST, on a workers house (in Woodside, Queens).