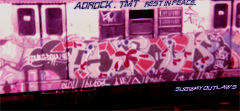 ADROCK. TMT
More on ADROCK in the future.

ALIVE 5
More on Alive 5 in the future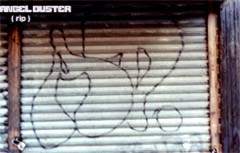 AD ( ANGEL DUSTER) TSK
AO. WOW
Wrote with the WOW crew, in the 1980's. Brooklyn writer
AK-WAM. 1
His name stood for, A KID WITH A MARKER. Wrote with the VOE 61, in the Bronx. Early 1970's. Died Sept 2006

BIC 2
BONANZA 1
Bronx writer from the early 1970's. Wrote with his brother CHRIS 170.
BOOM 2. TMT
Bronx writer from the early 1980's. Also wrote under the name MR.FRIDAY
BENO. TVS
An original member of the TVS CREW - RIP -
BUST 007
Wrote on the 7-line with WEB 007 in the late 1970's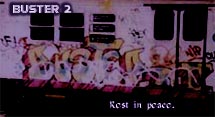 BUSTER 2
BUST. MPC
Wrote with POVE mpc in the early-mid 80's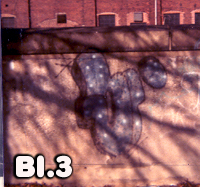 BI.3...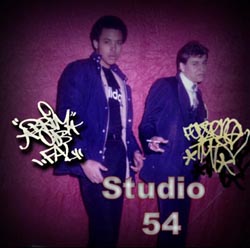 BRIM ONE. UA , OTB.
( Queens writer, Wrote with 2BAD UA )
BYE. TNS
Wrote on BMT's with EL 3 and SNIPE, very nice throw up style
--

Caine 1 was a very creative artist with allot of originality. He turned his local Subway line ( # 7 trains ) in to his personal canvas. Famous for his whole car painting and served to be a big inspiration to LEE of THE FABULOUS FIVE. -Rest in Peace-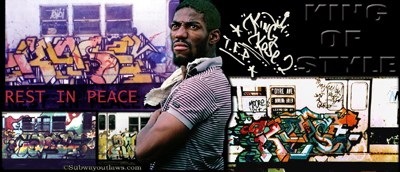 KASE 2 or one arm CASE which many often referred to him as, was a great master artist of his time. In the 1970's CASE and BUTCH 2 beatified the I.R.T lines with large scale burners. The self per clamed king of style passed away August 15th 2011. He will be missed by many. More on CASE in the future.
--

( CER ONE TPA wrote during the early 80's with the TPA crew on the I.N.D's , BMT's as well as I.R.T's. His peak years as a writer were during the early to mid 80's with DEMO, LUST, CEY, SCOP, KAP, PW, ADAM, REC 127, and the TKC crew. CER was known for his style of letters and throw up's. He will be missed from all those who know him.)