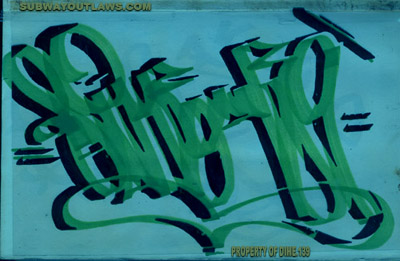 DIME 139 shows us a highly stylized hand style. He may be one of the most over looked artist of his era, however his list of credits is the painting of the Freedom Train. DIME was the Queens president, of the crew, SSB and helped take it a step further onto the E, F, GG and RR train lines, in the 1970's. DIME still holds the index card of all the members he put in.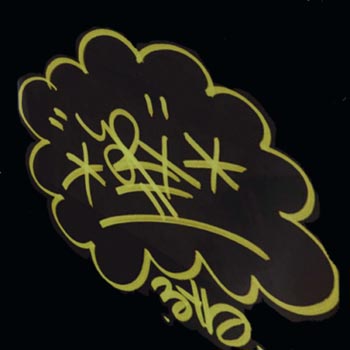 AFX 2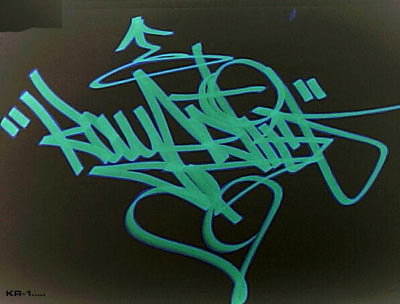 The original KR-1 gets funky with a KAY ARTIST tag.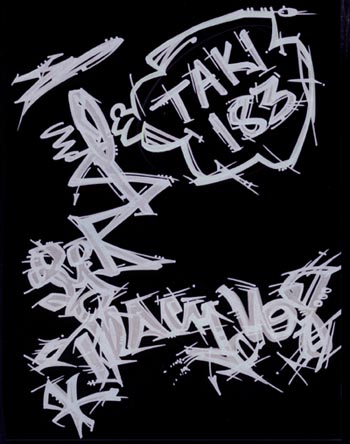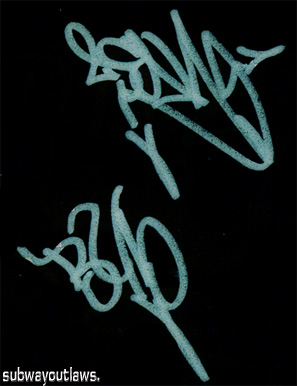 DEAN, from the BYB crew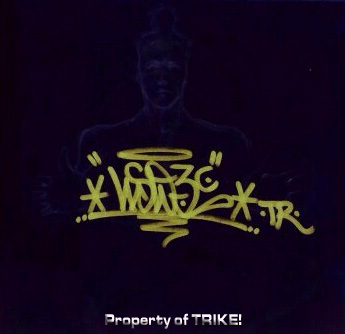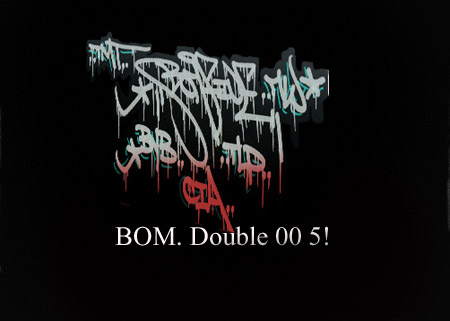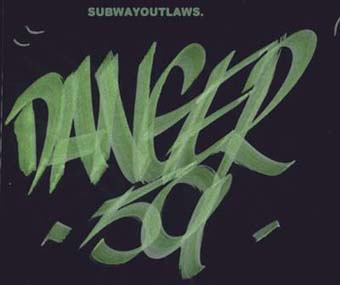 DANGER 59 a.k.a. RM - The original president of the crew, SSB and creator of the group in Bay Ridge, Brooklyn. The group was up as much as the 3YB crew on the BMT's.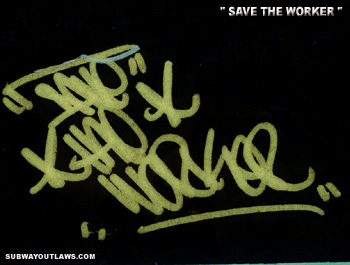 SAVE THE WORKER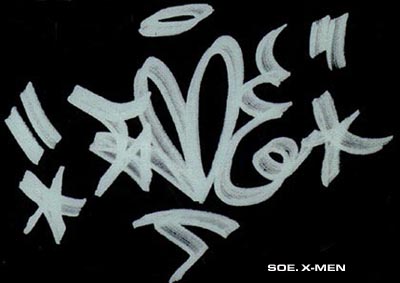 SOE, of the X-MEN crew shows us a very classy tag.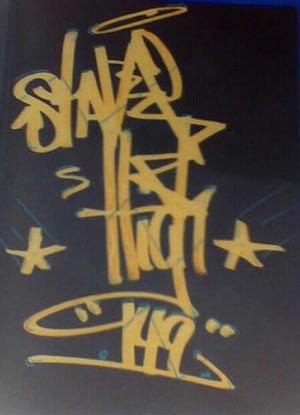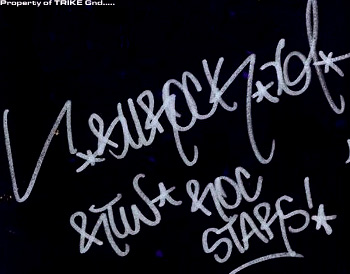 BILROCK 161, from the RTW crew