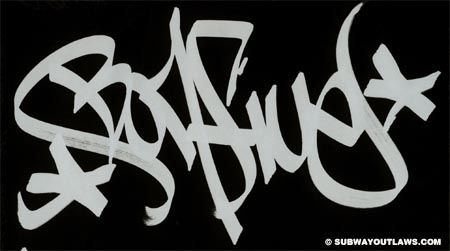 MR. BOM BASTIC-005..
got loose with his own original hand style. BOM 5's tags was seen on the trains All-City, in the early 80's. He went on to teach the TAT crew, with writers like BRIM, BIO, BG 183 and NICER. His art has been displayed throughout the country and can also be seen on this site.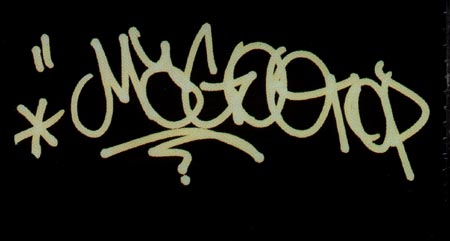 MAGOO2, is a Brooklyn writer with a real cool hand style. Magoo 2 was one of the original members of THE DEATH SQUAD.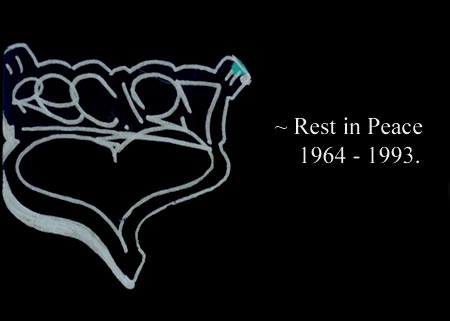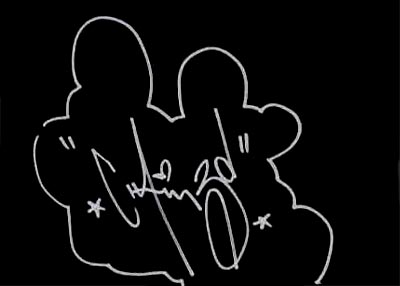 CHAIN 3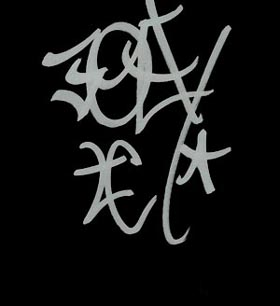 JOEY TC, TPA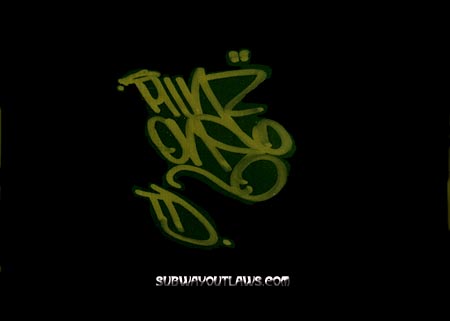 MINONE, RTW
MIN a.k.a. NE, wrote in many hand writing styles, which were very respected. MIN was not only king of the outsides with throw-ups, but also king of the insides for a short time in the 1980's.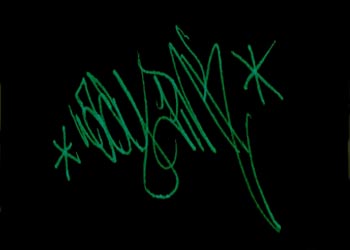 LADY PINK
LOVE 67 a BMT writer, who killed the insides of the Bmt's, in 1982, with a nice clean hand writing style.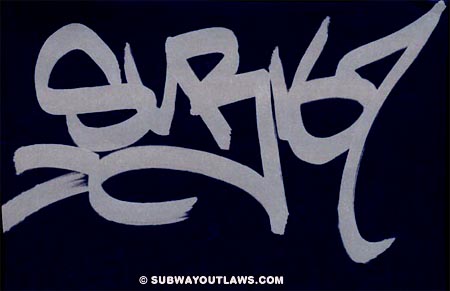 SUR 167 also wrote SURVIVER 167. His tags were mostly seen on the 7's and RR's. One of SUR167's media moments was some of his insides and insides of his writing partners like REC 127 and ZONEY being seen in the hit TV show the Eliminator. The scene was shot on a Manhattan shuttle train.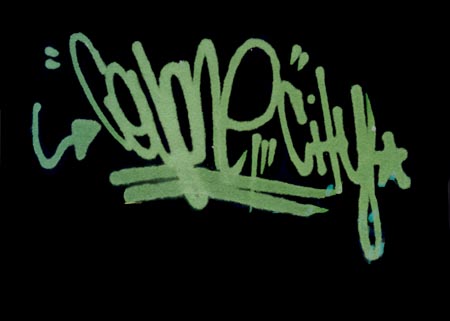 CEYONE, CITY was a writer with very stylish hand writing in the early 1980's.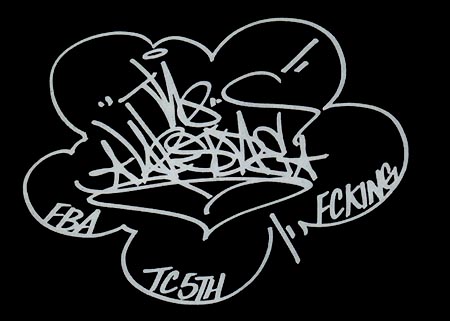 WEST, is from the one line who has a very wild TC-5 hand writing style.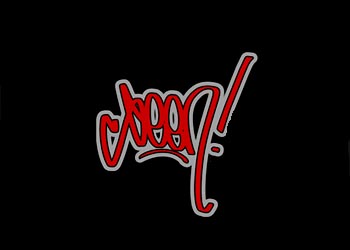 SEEN, UA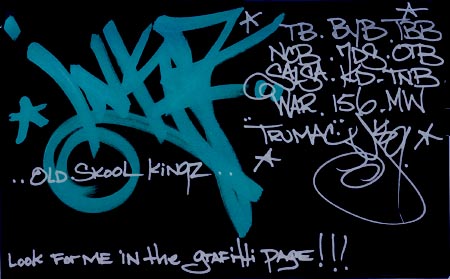 INK 76 a.k.a. IY 89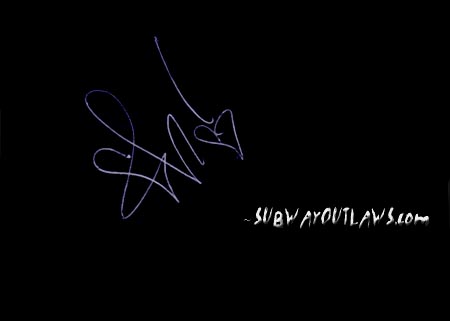 GHOST, RIS
Ghost's "G" was totally original. He was not only an effective outside bomber on the trains, with pieces and throw-up's, he was also a very consistent tagger.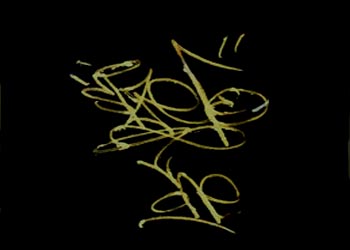 SIZER 1, Newave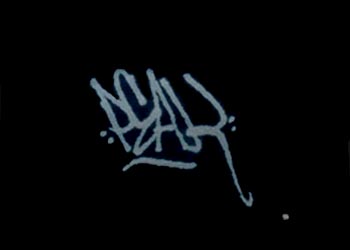 PEAK at the age of 13 (in 1982), along with PG 3 took over the M train yard. He did many pieces on that line and is truly over looked. In the same year PEAK and GHOST, both became kings of the white trains, on the number 7 line.