COMET's come back in 1986 on the 2's and 5's.

EAR aka EA and GHOST, top to bottom colorful throw up in Woodside Queens train station.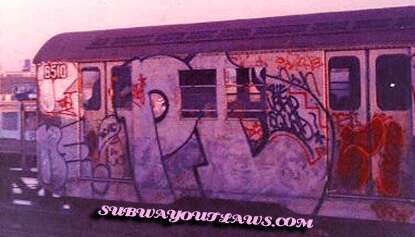 PD aka PADE top to bottom on the BMT's 1982. Note throw ups by IZ THE WIZ and NE aka MIN1.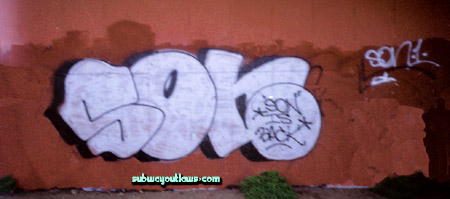 SON1 former king of the number 7 train line in the 1970's. Throw up done outside the 7 yard.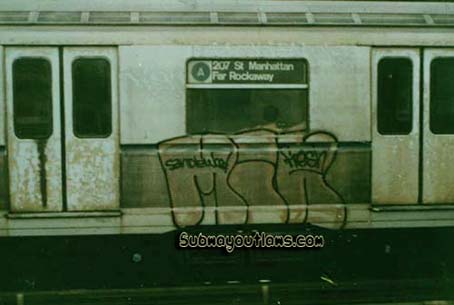 MIN1 aka NE former subway king of the 1980's, throw up done on the A line.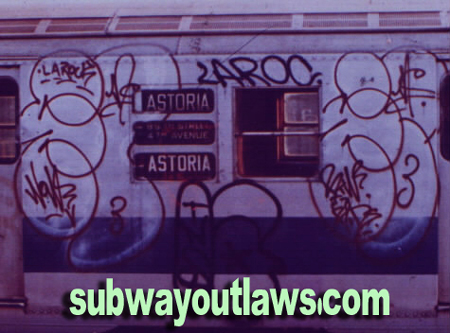 EL 3 tns. REST IN PEACE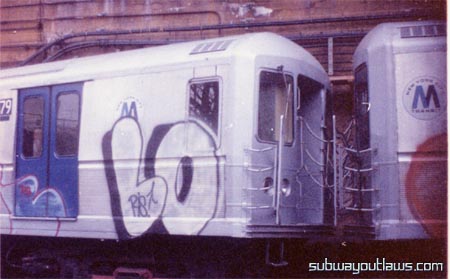 LO aka LOST, prez of the RIS crew.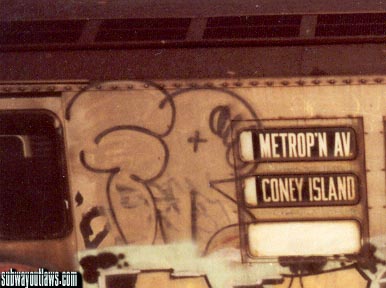 FR a lower east side writer who was the king of the floaters from 84-86.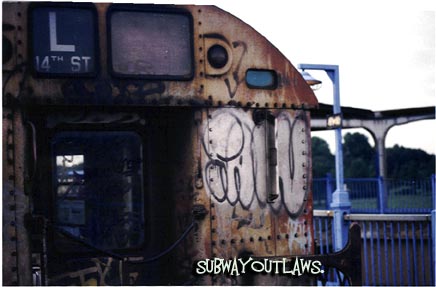 SAIN TOP!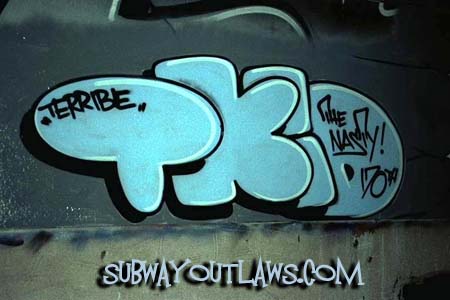 T-KID 170! A rare thowie from a style master.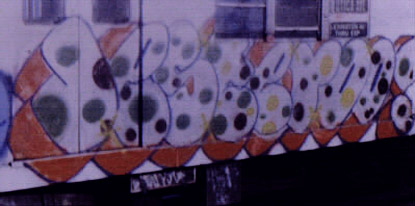 JESTER aka DY167 does a colorful JESTEROO throw up style piece.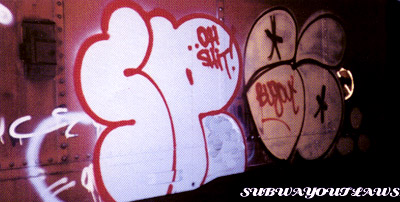 SP 1 and EB TKC.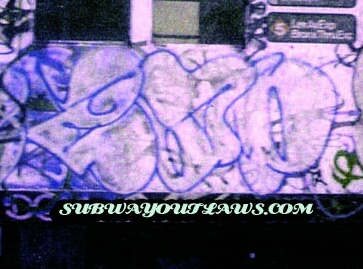 The Graffiti war lord CAP MPC.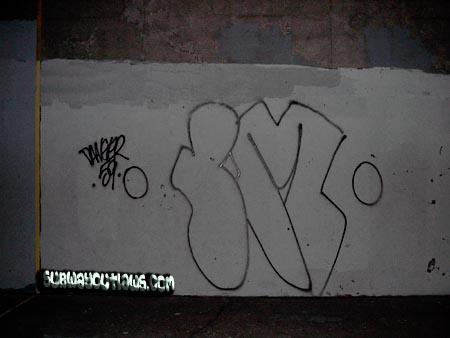 RM aka DANGER 59, a true subway killer from the1970's on the BMT's. DANGER catches a quick RM on this hand ball court in Brooklyn.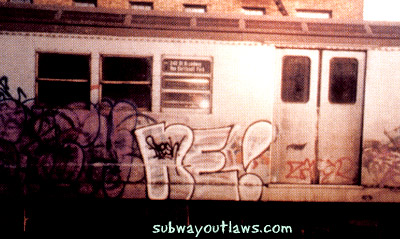 NE aka MIN1 an all city writer.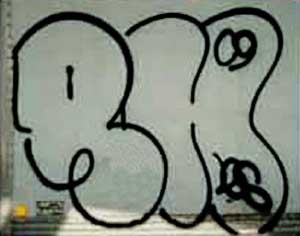 RH aka RICH 2, outlaw and enforcer of groups like RTW, TD, TNS and theWOW crew.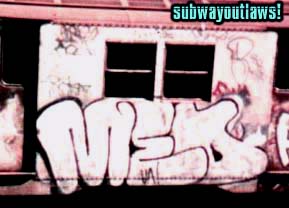 MED UA, along with partner FAYDE were all city writers in 1986.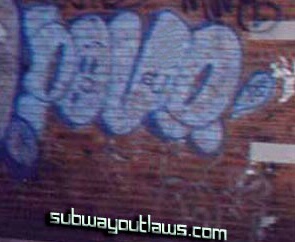 POVE mpc, a throw up king from the Bronx, mid 80's.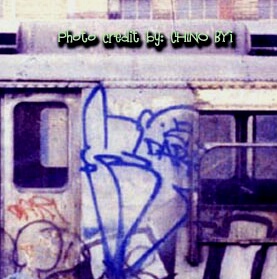 KP wr, a writer with a very unique throw up style.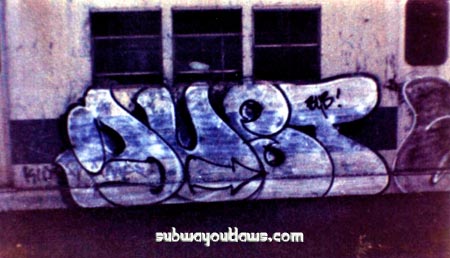 DUST by DUSTER ua on a number 6 train.