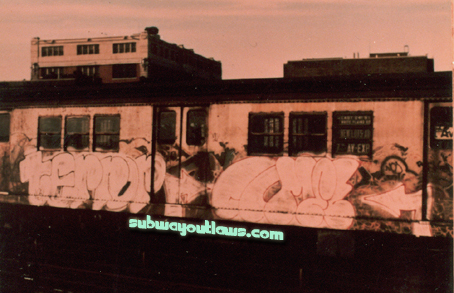 TERROR161 aka JASON and COMET.
TERROR : Seen did the comet throw up and many more while comet was locked up. .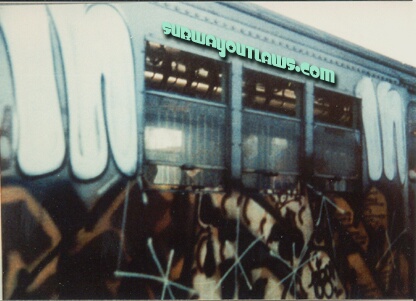 IN aka KILL3. The idea of doing throw ups on top of the train panel was invented by IN which later would be called floater's.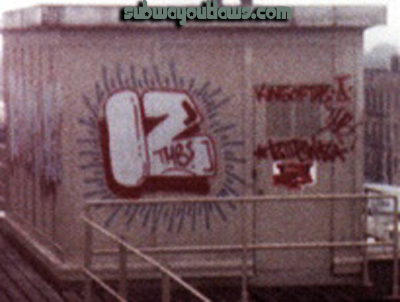 IZ THE WIZ throw up on a workers house.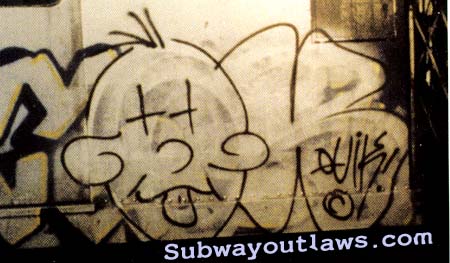 QK aka QUIK RTW was very famous for the funny faces he would use in his throwies.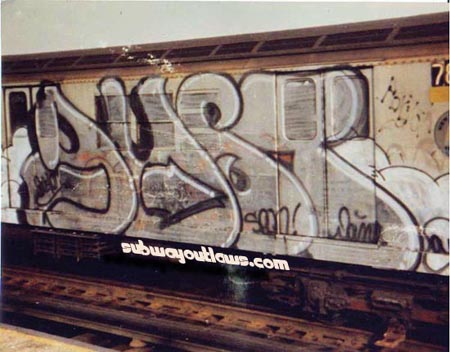 DUST top to bottom done by DUSTER UA in the early 1980's. DUSTER rarely did throw up's but had a very original throw up style that was very respected by so many.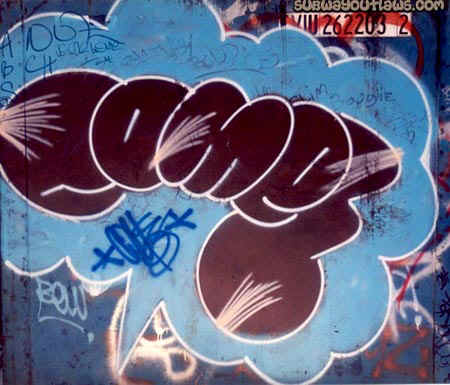 Colorful throw up by COMET.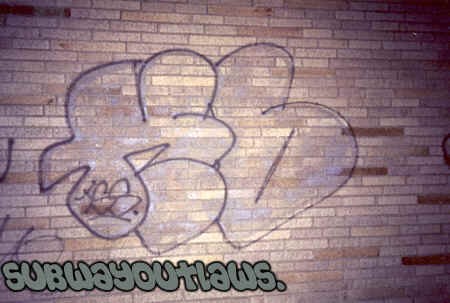 KB, former subway killer .throw up done on the long island expressway 1986.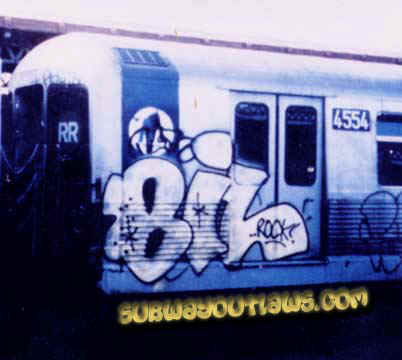 BIL aka BILROCK. An all city writer From the mid- late 70's, early 80's and the original president of the RTW crew, which he formed on the Broadway number 1 line .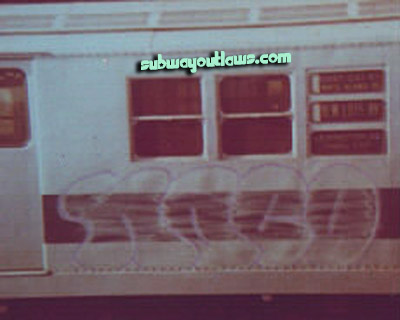 Early throw up by NACO aka DONDI CIA, 1979.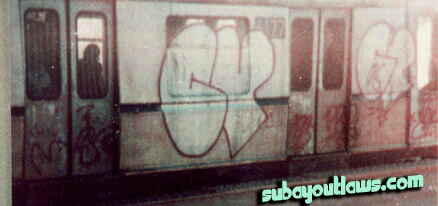 CY aka CAZ 2 was a all city king in the 70's and a member of the famous group TMB ( the master blasters).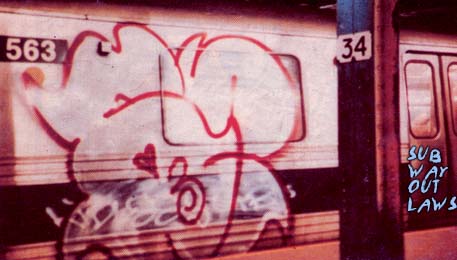 SE 3 aka HAZE, top to bottom on a E&F train 1983-84.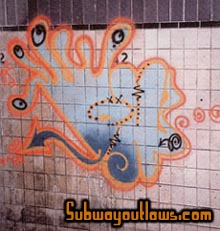 GH aka GHOST, hits this train station with this colorful throw up in 1987.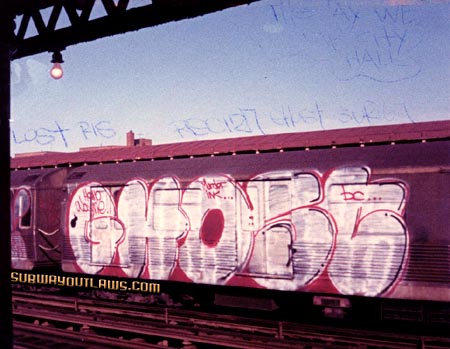 GHOST top to bottom throw up 1983 -1984.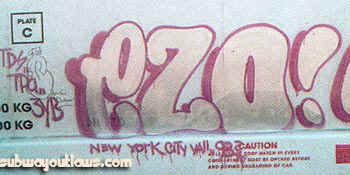 EZO1, a writer who did most of his bombing on the E's and F's with the TPA crew in late 83 and 1984.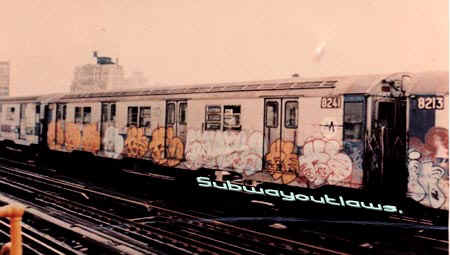 KB was once king of the RR's. He would kill other lines in the late 70's -early 80's. Here KB goes down the row with SAVAGE TSS.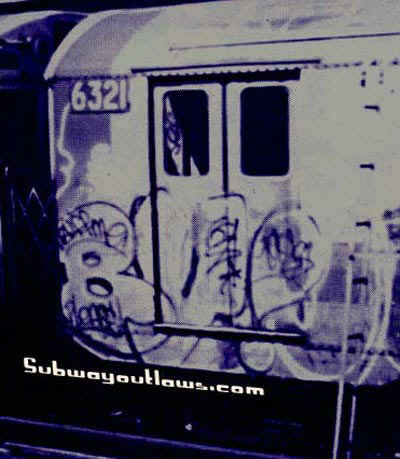 BY aka BABY 168 done on a RR train, whom many felt had the best throw up's of his era.