IZ THE WIZ colorful throwie done in Queens New York.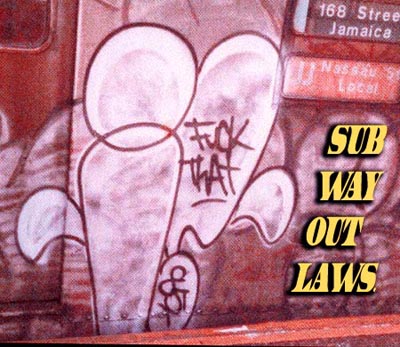 IC aka ICE MAN LSD. A former Subway killer from the J line.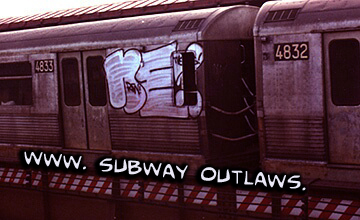 NE aka MIN1 keeps one step a head of the buff.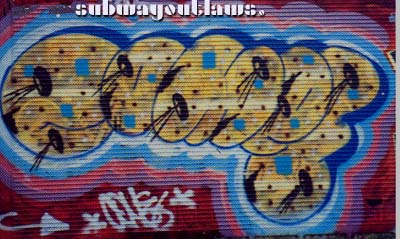 Colorful throwie by COMET TC-5, former king of the 2's and 5's.

PUBO TPA. A original member of the TPA crew.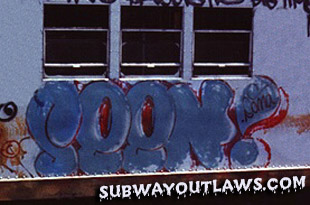 SEEN UA throw up that has gone through the buffing machine, 1982.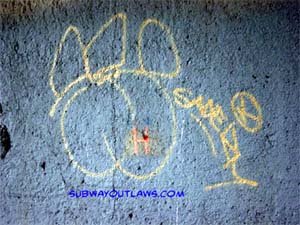 SADEIZM TCM MW throw up recently done in the boogie down bx.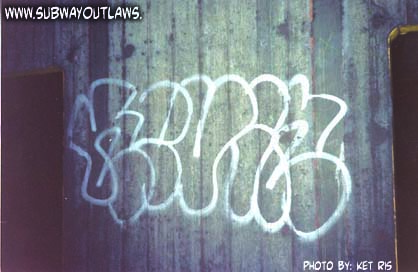 KEVIN throw up by EX~1.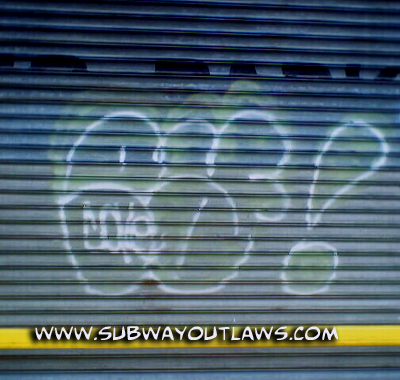 EA throw up 1983 Woodside Queens. A original member of the Ris crew.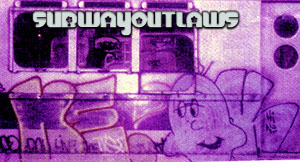 NE aka MIN RTW and QK aka QUIK.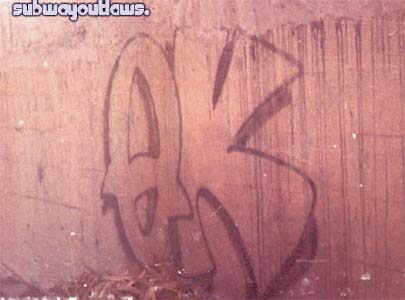 QK throw up by QUIK RTW, on a wall out side the number seven yard 1980.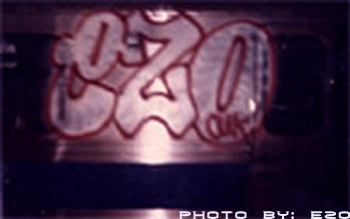 EZO TPA on a F train 1984. Photo by EZO 1, TPA, TC, TDS.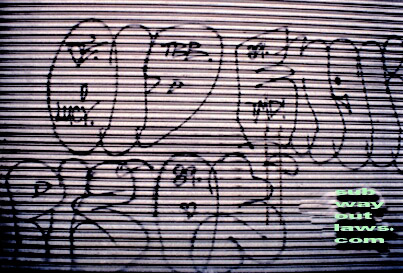 P.13 ( PHANTOM.13) and OE.3 (OLD ENGLISH.3) throw up done on a gate on flushing avenue Brooklyn. Both were partners on the BMT line in the late 70's and early 80's.