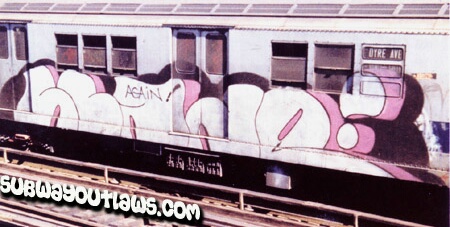 Colorful BLADE throw up on a number 5 train 1979.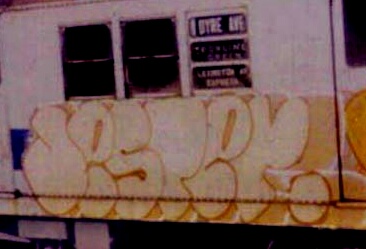 JESTER aka DY167 was a all time all city king for many years.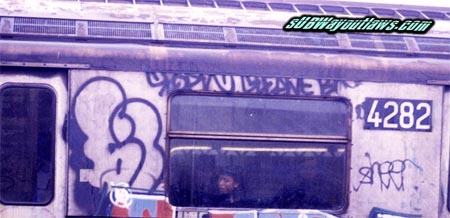 SL throw up by SLOAN who did most of his bombing with the TPA CREW in the 1980's. SLOAN had a very unique throw up style.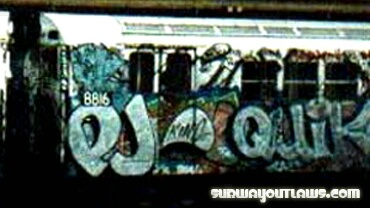 PJAY UA with QUIK KD not to be confused with QUIK RTW, on the number 5 line 1986.

KB, SE3 aka HAZE, NE aka MIN1 kill this RR train with throw ups in late 1983.
COMET's come back in1986.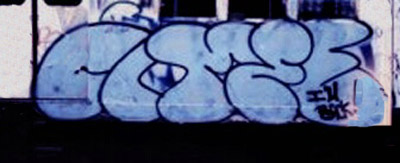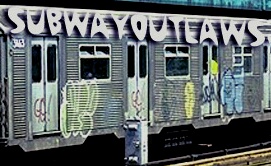 DYE was also another name used by JESTER to get up with. TI 149 also appears on this train.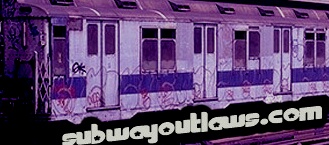 CI throw up's by IZ THE WIZ that has gone thru the buffing machine. IZ would also use the name CI witch stood for COOL IZ.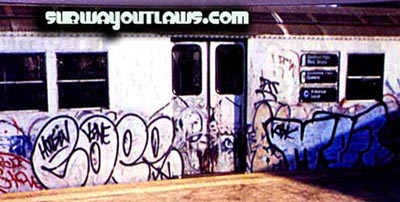 COPE2 and MED on this CC train 1988.