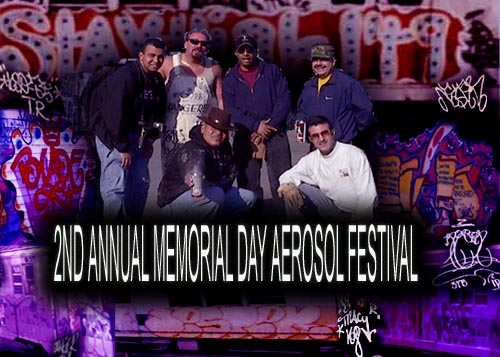 ANNUAL MEMORIAL DAY AEROSOL FESTIVAL
Here are some photos from our memorial day celebration at 5 points in Queens New York. Well due to the rain not many of us could make it but only a few die hard writers. Here are a few photos from the collection of FARGO1, Thank you to all that could make... keep the memories alive.
~~Photos by : "Fargo one"