Black-Books

~ Hand Style 10 ~

What is in a name? Everything! How a name is written however, is even more important. Hand writing is the first step in becoming a Graffiti writer. Writers put in much time and pride into there tags. Writers developed there tag, to stand out from others due to the competition. In time, a writers tag became a label of who they were, and who they are today.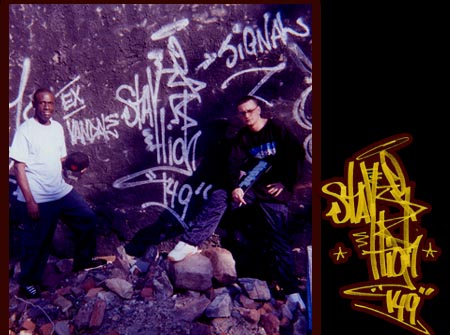 This photo is from the STAY HIGH 149 files, where the legend spent time with the younger generation. STAY HIGH 149 was not only a writer, but also a part of the pop culture.
SIKO

In the late 1970's, SIKO was king of the inside of the M trains, along with his partner KIK. During that time he had a sharp signature style.

SIR ONE

Of the TKC crew , SIR ONE hit the BMT's in the early and late 1980's, with writers like EKO, MACK, EB, NT 3, DEMO & JOEY. TKC's hand style was influenced by SIKO & KIK.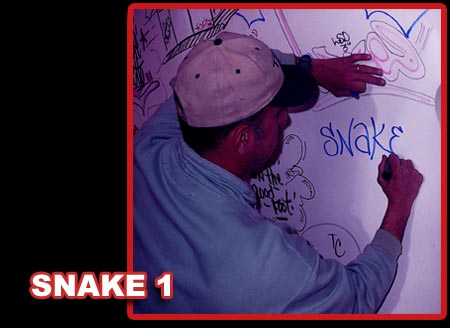 LEE

THE FABULOUS FIVE

ZEPHYR a.k.a. GOLD, a.k.a. HEIST, a.k.a. JOI
From STAY HIGH's black-book was a tag taken by a Japanese writer with very unique hand style.

MOOSE 106

is a former writing partner of DEL, from THE FABULOUS 5.
| | |
| --- | --- |
| G-MAN | IZ THE WIZ & CLYDE |