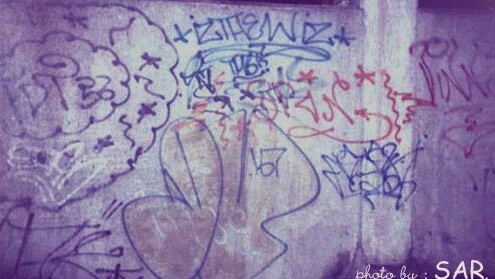 DY.167 aka JESTER.
Photo taken by SAR.1 in a Queens lay up. Also note tags by writers such as
FDT.56 , IZ THE WIZ , SPIN.1 and VINNY, Early Subway killers of the 1970's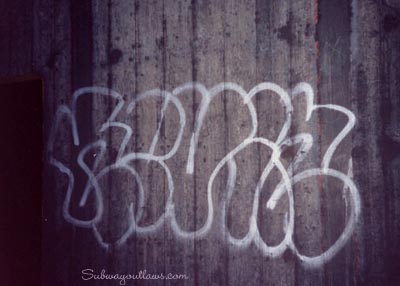 KEVIN 97 aka EX~1
This throw up was done in the E & F tunnel in Queens. EX~1 was king of the E's & F's in the mid 1970's.