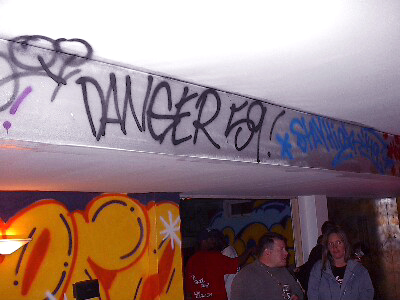 " DANGER 59!! "
Andrea takes the tour of the room done by Danger and the rest of the old school kingz.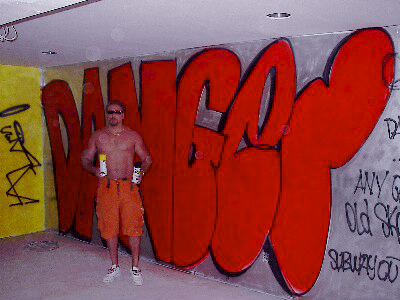 DANGER59 showing off the tools of his trade.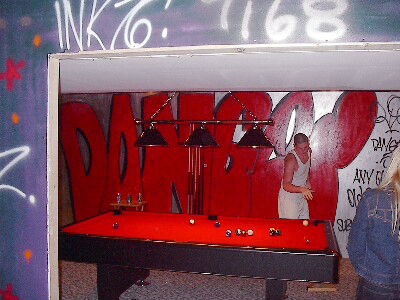 Front shot of the pool room being put to use. Note tags taken for INK76 and T.168 aka TRACY168.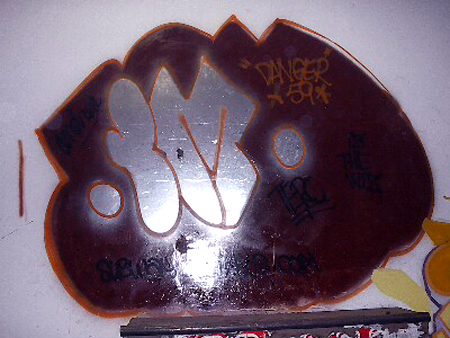 RM aka DANGER 59
DANGER would get up with RM throw up's during the quick two letter throw up craz of the mid 1970's. On the BMT's his partners also join in the craz like ... UC.3 aka TERO, DP.2 aka PINTO POG and OX aka AFX.2.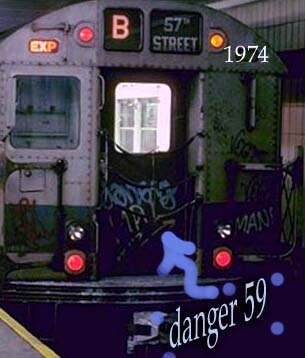 danger59 tag from 1974.
In the early 1970's to tag the fronts of a the subway cars was a very popular practice and many writers would race to catch the freshest spot, but on the B's DANGER59 had them all.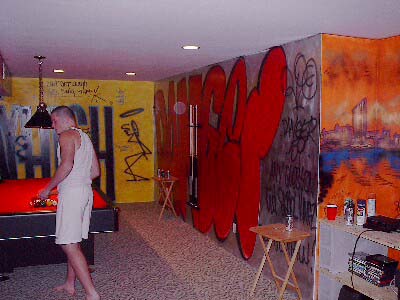 Side shot.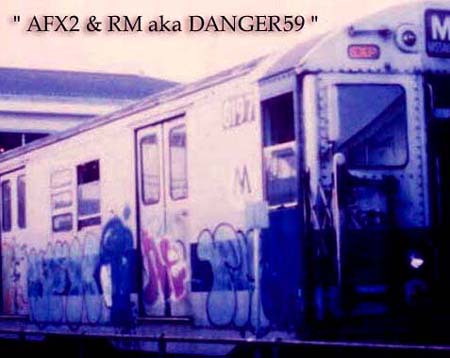 " Flash back "
A quick AFX.2 and RM throw up on the M-line late 1975. Danger would would partner up with many writers on the BMT's.