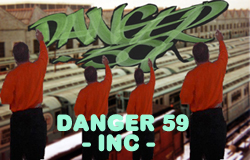 Born and bred in Brooklyn New York, Danger59 got into graffiti in the early 70's. doing the majority of his best known work on the B's, D's, J's, M's, RR's, N's train lines from 74-76. With his retirement in 1977, Danger became part of graffiti folklore until his return in 2001. Among things to his credit, he has helped to organize some of the biggest Graffiti show in the city. DANGER 59 is now showing his own clothing line that celebrate the signature styles of his generation.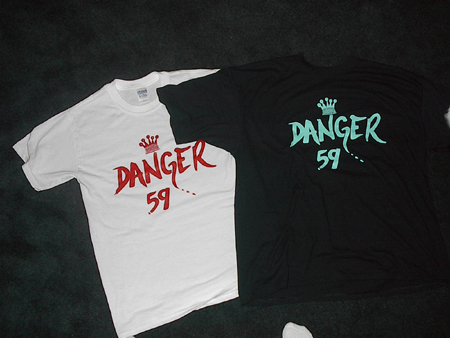 $15 dollars a piece .Medium, large, xlarge, xxlg
contact Danger at Roland@Danger59.com for the full clothing line.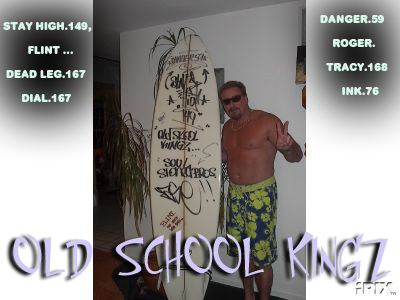 FOR OLD SCHOOL KINGS ART WORK
eBayISAPI.dll-ViewItem&item=903999918